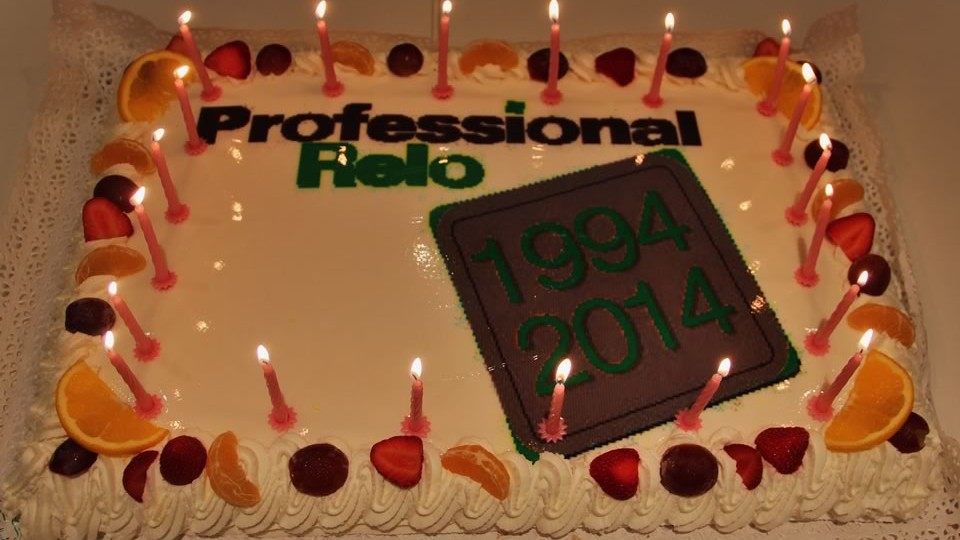 10 October 2014
Professional Relo organized a special event to celebrate its first 20 years with its customers! The event was held at the historic site of the Campari factory near Milan. Our guests were engaged in various activities where culture and entertainment were expertly combined to celebrate the legend of a great Italian brand. First was a visit to the Galleria Campari. Open since 2010, the gallery tells the story of the brand through modern and contemporary art, with works by international artists. Visiting the gallery was a multimedia and sensory experience, as some of the works on display were reinterpreted and animated with multimedia technology so that they were also perceived through the sense of smell and hearing.
Particularly successful was the next "learning" opportunity regarding the basics of the art of "bartending". After a short lesson, our guests were able to try their hand in a contest where, as real bartenders, they were able to make some of the most famous cocktails in the world. After dinner, which offered an opportunity for socializing and networking, the Professional Relo Team gathered around an exquisite cake with 20 candles which were blown out with joy, pride, and enthusiasm in front of our much appreciated audience.
In closing, we said goodbye to our guests with the awarding of the winners of the contest and with a drawing of other gifts, all naturally unique Campari branded items.