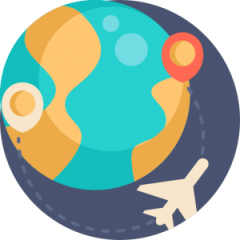 01 July 2020
The European Union Member States have finally approved a list of 15 countries, considered as safe due to their epidemiological situation related to the coronavirus.
These countries are:
Algeria
Australia
Canada
Georgia
Japan
Montenegro
Morocco
New Zealand
Rwanda
Serbia
South Korea
Thailand
Tunisia
Uruguay
China, subject to confirmation of reciprocity
United Kingdom citizens, as well as their family members, are exempted from the temporary travel restriction, and they will be treated in the same way as European Union nationals until the end of the Brexit transition period, on December 31, 2020.

For Italy the 15-day quarantine for passengers remains confirmed.

The list will be update every 2 weeks.