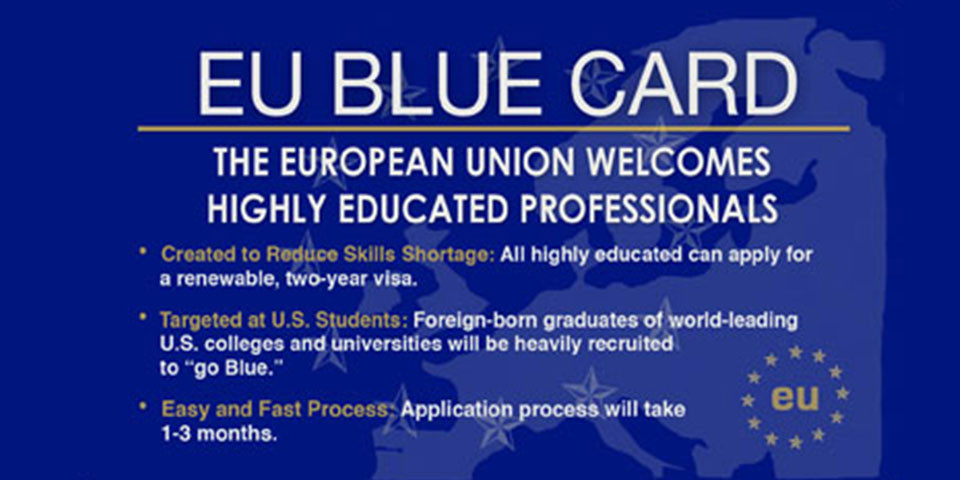 01 January 2015
We propose here again this information being extremely important and relevant for what immigration is concerned. Directive 2009/50/EC of the European Council, called EU Blue Card Directive, was approved on May 25th 2009 and is aimed at the facilitation of entry and free movement of third-country nationals entering for the purposes of highly qualified employment in order to address the lack of labour in specific areas and to maintain the competitiveness and economic growth of the European Union. Legislative decree n° 108 of 28 June, 2012, which was published in Official Gazette no. 171 of 24 July, 2012, enforced in Italy the requirements of Directive 2009/50/EC on the terms of entry and residence of non-EU nationals who intend to perform highly qualified work. The measure, which came into force on 8 August, 2012, introduces two new articles into current immigration regulations (Legislative Decree no. 286/1998 and subsequent amendments).
In particular, this now includes highly qualified workers as a new category which may enter Italy above and beyond the quotas (i.e. in any period of the year and without any limits set by decrees on immigration flows) and introduces a new residency permit called "EU Blue Card", issued by the Chief of Police to the highly qualified foreign worker authorised to perform working activities and after the residency for employment contract has been signed. This permit is valid for two years, in the case of a long-term employment contract or, in all other cases, it is valid for the same period as the employment contract. Essential requirements to obtain Work Permit for surplus quota workers "Blue Card" Locally Hired Workers Art. 27 quarter, are:
The foreign Worker must have achieved a three-year University educational qualification;
Job contract / binding job offer lasting at least 12 months – Direct hiring;
The Worker's yearly gross wage shall not be less than three times the minimum set by law for the exemption from participation in health services contributions. For 2014 its amount has been about € 26.000.