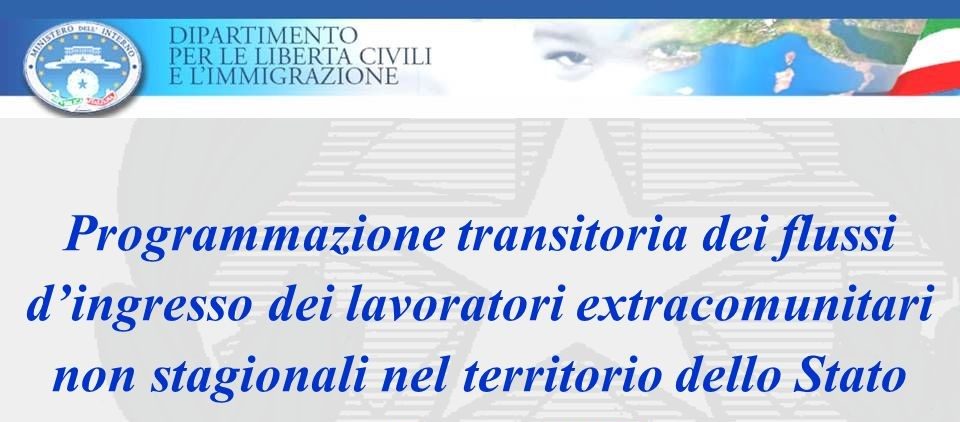 26 January 2018
On January 16, 2018 the Prime Ministerial Decree dated December 15, 2017 was published, concerning the planning of inflows of temporary non-EU workers for the year 2018.
The Decree has set a total quota of 30,850 permits to be allocated to non-EU nationals for subordinate seasonal work, subordinate non-seasonal work and freelance work (art. 1 of the Decree).
The said quota includes 18,000 permits for seasonal workers. A quota of 2,000 permits among these have been reserved for foreign nationals who have applied for seasonal multi-year work permits. All entrance applications for seasonal work will be divided among the regions and autonomous provinces.
The remaining 12,850 quotas included in the 2018 Immigration Quota Decree will be allocated amongst the following categories:
• 500 permits for non-EU nationals residing abroad, who have completed training and education programmes in their countries of origin;
• 100 permits for workers with Italian ancestry (up to third degree relationship) residing in Venezuela, Brazil, Argentina, Uruguay;
• 9,050 permits for foreign nationals applying to have their permits converted into subordinate work residence permits and holding:
–  seasonal work residence permits (4,750 permits)
–  study/internship/training residence permits (3,500 permits)
–  long-term residence permits (800 permits)
• 800 permits for foreign nationals applying to have their permits converted into freelance work residence permits and holding:
– study/internship/training residence permits (700 permits)
– long-term residence permits (100 permits)
• 2,400 permits for self-employed workers, namely:
– entrepreneurs intending to implement investment plans of interest to the Italian economy, involving resources worth at least € 500,000.00
– freelancers
– holders of administrative/controlling corporate positions
– eminent, highly skilled artists
– foreigners intending to set up innovative start-up companies.
The quotas will be territorially distributed by the Directorate General for Immigration and Integration Policies of the Ministry of Labour and Social Policies, some changes being possible a posteriori, on the basis of the actual provincial distribution of the received applications.
The application forms can be filled in online at https://nullaostalavoro.dlci.interno.it (deadline: December 31, 2018), and will be processed according to date of submission. This year, as in the past, you can check the status of your application by accessing the user's private area at the same website.