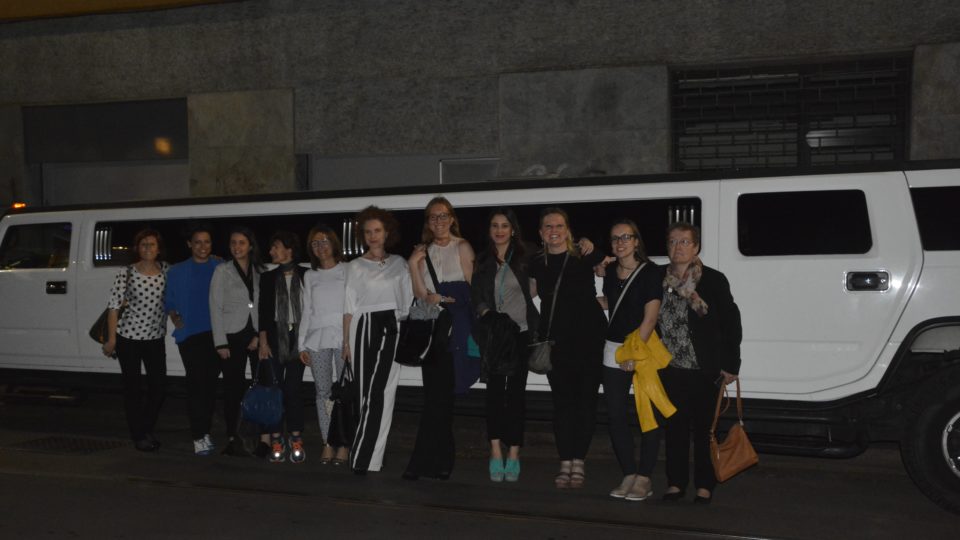 11 May 2017
There is always a good reason to celebrate! This is especially the case when you work hard.
Hence under the slogan "Hard Work Deserves Some Fun", Professional Relo's team celebrated the outstanding achievements of the first quarter of 2017 with a really unique event.
A 16-seater Hummer Limousine picked us up just under our offices. From there, drinking a fine Franciacorta sparkling wine to our success, we reached Milan's Joia restaurant, a real temple of vegetarian and vegan cuisine, based on totally natural and biological ingredients.
Finally, everybody was given a teacup – as a souvenir of the event – from one of the many cult venues of the "Fuori Salone" – that is, the set of events staged on the same days as the Milan Furniture Fair (Salone Internazionale del Mobile di Milano), which had just ended.
That was an unforgettable night, the focus being on Professional Relo's team: harmonious, cheerful, unrivalled …!
Last but not least, let us warmly thank Rosy: although she had left us following the move, she joined the group, bringing her energy and charm. We are going to miss her!